Defending champions Juventus marched to Benevento's ground in the ninth round of Serie A with the goal of nothing but three points to extend their win streak.
5:00pm, Sat 28 Nov 2020 – Municipal Stadium Ciro Vigorito
In the middle of last week, Juventus struggled to beat Ferencvaros 2–1 in the fourth leg of the Champions League group stage. The reward for Andrea Pirlo's tireless effort was the ticket to the round of 8 before 2 rounds. Deciding the ticket early on was crucial for Juventus in the context of their fixture schedule.
Most importantly, Juventus need to focus more on the Scudetto. Currently, after 8 rounds, Andrea Pirlo is still unbeaten but only 16 points (4 wins, 4 draws), 4 points behind group winners AC Milan.
Tonight, Juventus only have to face Benevento, one of Serie A's rookies this season. Manager Andrea Pirlo decided not to bring Cristiano Ronaldo on his visit to Ciro Vigorito as the Portuguese star has ploughed on quite a bit this season. Ronaldo's absence poses a significant challenge for Pirlo as, so far this season, CR7 is Juventus' best goalscorer with nine goals in all competitions.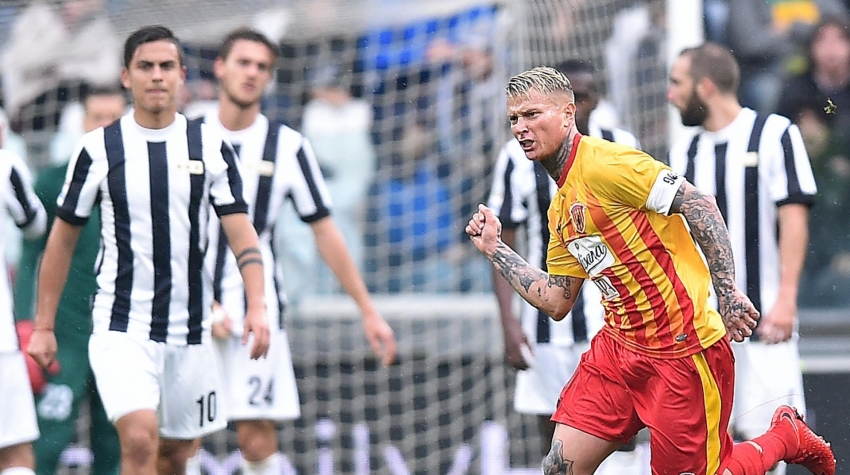 In Serie A alone, Ronaldo has scored eight goals, just behind Zlatan Ibrahimovic (10) in the race for top scorer. It is worth noting that in Serie A this season, in addition to CR7, Juventus have only 4 other players who "know" to score goals are Morata, Kulusevski, Bonucci and Rabiot. In particular, Morata and Kulusevski have only scored twice.
By eliminating Ronaldo from the 9th round of Serie A, Juventus lost a goalscoring machine. What alternative would Coach Pirlo choose? Dybala is the most natural option but this season the Argentine striker has only one goal (in the Champions League). Against that backdrop, Morata remains the greatest hope. The Spanish striker has scored a total of seven goals in all competitions this season and is performing well with other detonators such as Kulusevski or Chiesa.
Tonight, NHM Italian football will have the opportunity to witness a very interesting tactical match between Andrea Pirlo and Filippo Inzaghi, coach of Benevento. While playing, they were teammates for AC Milan.
Unlike Pirlo, Inzaghi did not have big stars in the squad. After 8 rounds, Pippo's team has only 9 points, currently ranked 14th in the standings. In the previous round, Benevento won 1–0 at Fiorentina. But before that, they had lost four in a row.
Inzaghi's open attacking play has made Benevento one of the two teams to concede the most goals in Serie A this season (20 goals). Against such opponents, Juventus still have the right to trust good results despite not bringing Ronaldo to Ciro Vigorito.
Predicted line-up
Benevento: Montipo; Letizia, Glik, Caldirola, Maggio; Ionita, Schiattarella, Hetemaj; Insigne, Caprari; Lapadula
Juventus: Szczesny; Cuadrado, De Ligt, Danilo, Sandro; Bentancur, Arthur, Rabiot; Kulusevski; Morata, Ronaldo
👉Watch this match on Bein Sports 2 HD at 5:00pm, Sat 28th Nov 2020